Cybersecurity

!
Cybersecurity Talent Gap is Real in STEM, Trellix Committed to

Tackling Unconscious Bias

.
Happy International Woman's Day! What a perfect day to announce our partnership with Trellix and highlight their commitment to investing in women in STEM and becoming the premier cybersecurity workplace.  
Trellix, the cybersecurity company delivering the future of extended detection and response (XDR) will use Gotara's global career growth platform for women in STEM powered by AI/ML to focus on recruiting, retaining, and growing a diverse workforce. This includes using Gotara STAR programs, which offer curated nano-learning opportunities that cover mentoring, one-on-one coaching, and upskilling in an innovative and personalized way to accelerate a woman's career in STEM +.  
According to the Aspen Digital Tech Policy hub's latest report, women make up 51 percent of the population, but only comprise only 24 percent of the cybersecurity workforce. By partnering with Gotara, STEM women at Trellix will have access to our machine learning-driven career development platform to grow skills, accelerate careers, and foster the next-generation of leaders in cybersecurity.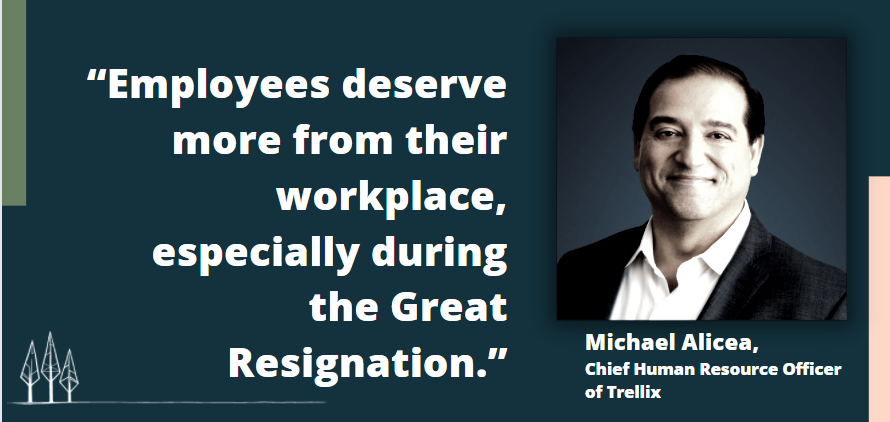 We're excited to have Trellix demonstrate the power of investing in its people and building a cybersecurity workplace filled with diverse talent to advance innovation. 
STEM + includes work in science, technology, engineering, mathematics, economics, finance, market research, data science and data-based fields. According to a 2021 report on the 2019 US Census, women in STEM roles are significantly underrepresented and making slow progress. Women gained from 8 percent of STEM workers in 1970, to 27 percent in 2019. According to research by Gotara, approximately 40 percent of women leave their STEM careers after 5-7 years, resulting in minimal pipeline for senior-level positions. Mid- to senior-level positions held by women account for single digit percentages.  
Trellix is creating a workplace where women in cybersecurity gain access to confidential, personalized, and just-in-time career related nano-learning from STEM + leaders to thrive in their career. 
We're excited to have them join our Gotara family and to hear Bryan Palma, Trellix's CEO, keynote at the RSA conference in June to examine cybersecurity's purposeful work, an antidote to the Great Resignation.
Join Gotara and reach for the STARS! #Spiralup