In a recent TaraTalks conversation, Puja Jaspal, Senior Vice President, People & Communities at Cisco, discussed various aspects of D&I Transformation with Gotara's founder and CEO, D. Sangeeta.
Respecting diversity and inclusion in workplace
Diversity & Inclusion is essential to building and maintaining a thriving workplace. As we all know, the presence of differences within a given setting is known as diversity. In the workplace, this can include differences in color, ethnicity, gender, sexual orientation, age, socioeconomic level or other differences. Inclusion is the practice of ensuring that employees feel a sense of belonging in the workplace. This implies that every employee feels at ease and supported by the organization for being themselves.
D&I in the workplace is not a new concept; it has existed for quite some time. According to some scholars, the first mention of it was in 1948, but interest in the subject has only recently increased. Data shows that the number of D&I roles in the STEM industry has increased by more than 150 percent in the last few years. It is one of the significant topics to be addressed for career growth advice for women in STEM.
Early in her career, as the Assistant Brand Manager at Proctor and Gamble, Puja played different roles, primarily in the healthcare division. This was her exposure to D&I in the workplace. She ended up leading one of the employee affinity groups for Asians in marketing and market research. Her job was to figure out why the company had attrition. She was given the opportunity to lead a large initiative with executives, managers, and employees. It not only reduced attrition but also helped to fix representation gaps at all levels of the organization.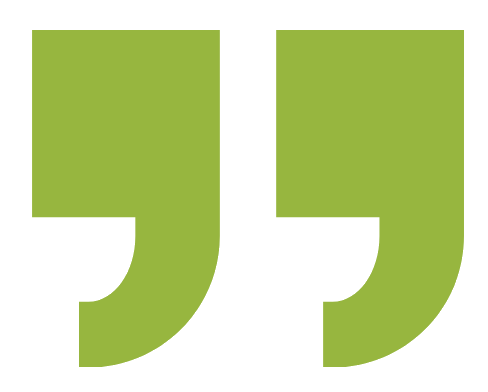 "We also know that diverse teams managed for diversity outperform homogeneous ones," – Puja Jaspal
Developing the art of thinking independently together
Workplaces are definitely witnessing D&I transformation. In conversation with D. Sangeeta, Puja discussed significant data points that are fostering this shift. At Cisco, there have seen significant transformational shifts in the discipline of Diversity & Inclusion. Initially focused on compliance and representation, the shift is now advancing to driving inclusion and belonging. The transition from representation to the management of a diverse team and the creation of a culture of inclusion, and eventually belonging is paramount.
Another important point highlighted by Puja is that for the hybrid and remote work models to be successful, there must be leverage in our work around inclusion and collaboration because it is important to understand who are the participants. However, if they are not included or if their voice is not heard, inclusivity and collaboration are critical.
Here are three ways to transform DEI efforts
Reach out and not suffer in silence
At Gotara, we are attempting to address behavior, and we are finding that collaboration at the workplace is critical. According to Puja, if an individual feels like an outsider in the workplace, the first step is to talk to someone about it and get some perspective. Platforms such as Gotara play a crucial role in such situations. They assist in connecting with experts for advice, guidance, and coaching. They help an individual to build the tools they need to make themselves visible and feel like a part of the organization. It is necessary to reach out and not suffer in silence. Determining how one can collaborate within the construct and context of their work to build some of the key relationships that will allow an individual to proactively engage  in a meeting and ensure that their voice is heard is vital.
2. Create a Welcoming environment
Consider taking on a new challenge, like learning a new language. It is not about fundamentally changing who you are, but about adding a new skill to your portfolio.  Recalling her experiences Puja discusses creating safety in a team, and then moving it from safety to being welcomed, then to being celebrated, and finally to being cherished. As a manager, one wants to achieve a state in which every individual feels valued and cherished. The challenge for the manager is to create an environment where the individual feels safe to speak up and ultimately feels like a part of the team.
Puja says, "making them celebrate their uniqueness, seeing the difference and then to that ultimate valuing difference."
Make your voice heard
Talking about the conscious bias, Puja mentions it is who you surround yourself with, such as friends and coworkers. We frequently seek out people with whom we feel at ease and who are similar to us, and this is now blending into the unconscious bias. As Puja has moved from one organization to another, she notices that leaders pay attention to people who have been with them for a long time. The suggestion is to figure out who you surround yourself with, not just managers and leaders, but individuals as well – are they clones of yourself or are you going out of your comfort zone to leverage and celebrate the differences?  Every individual in your team is different, and you just have to adjust your leadership style accordingly. Similarly, an individual, depending on the job, may have to learn some skills or change their style to be heard. We must all be adaptable, whether as individuals or as leaders.
Discussing the challenges for the manager or individual that may sabotage the benefit of having a diverse and inclusive culture if not addressed, For example, Puja highlighted the hiring process as one riddled with unconscious bias. One of the most difficult challenges our managers face is the need to hire team members in a given time. They are ready to hire but the slate is not diverse enough for this role. I believe it is through courage and conviction that we will conduct a thorough search, ensure a diverse slate, and go the extra mile to bring in diversity. One of the success factors is having a strong conviction and belief. It's a huge undertaking. The other is managing diversity. Creating an environment in which the team can thrive and each individual can be recognized and celebrated for their differences.