In 2022, a Gotara survey of over 13,000 women in STEM+ showed that 50% were ready to quit. The top reason these women are ready to leave is non-supportive managers — who would probably provide support if they knew how to do it.
Could upskilling these managers STEM the tide of women resignations?
Unfortunately, many leaders lack management skills and make poor decisions that push women out of their jobs. With social, economic, and financial ripple effects difficult to quantify.
If we consider the costs of replacing employees only, US companies can lose up to $9 billion annually by letting women in STEM+ go. And this is just the tip of the iceberg.  
As more women in STEM+ leave their jobs, the glass ceiling gets harder to break, and the gender gap grows while society loses its innovators. Productivity shrinks, and costs rise proportionally. Moreover, it creates a snowball effect that impacts all the parties involved at the employee, team, and company levels. 
It's even more worrying if we consider that companies can avoid these issues with a proactive approach to upskilling and talent development.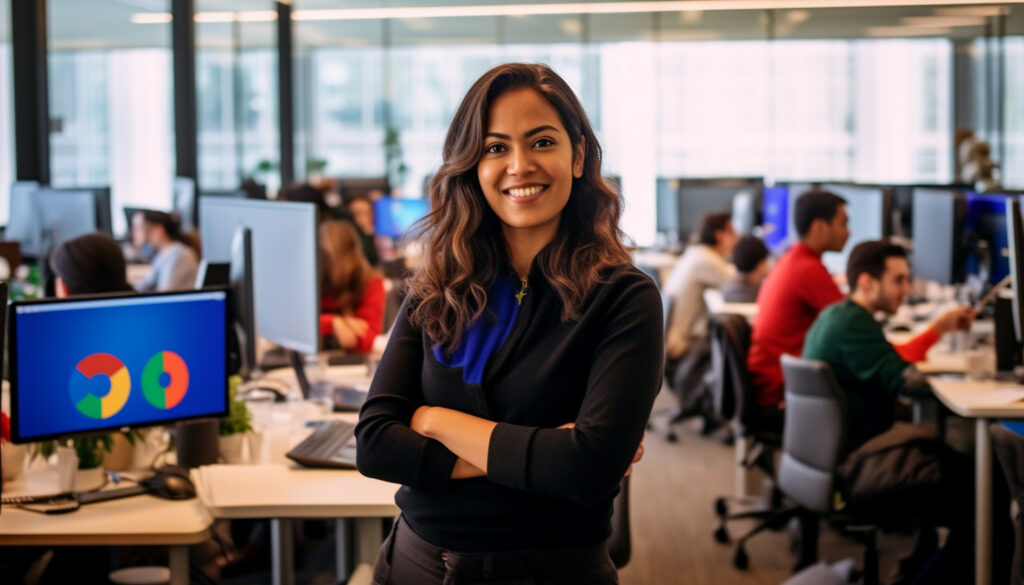 Managers must be upskilled and not blamed 
The ugly truth is that most managers are set up for failure right from the start. Managers are expected to manage the work, lead their people, deliver results through the team, and implement strategic initiatives. But they're rarely given the tools or time to do so proactively, which leads to managerial stress. An impressive 98% of leaders are at least somehow impacted by multiple stressors daily.
Unfortunately, many leaders lack the means to take action, especially now that teams must perform in virtual or hybrid workplaces. Erika Keswin explained for Harvard Business Review: "Managers aren't always prepared to meet their moment because they're woefully under-trained and overworked while tasked with leading their teams during heightened turbulence."  
Managers are often promoted for their technical expertise, being almost thrown into these roles early in their careers and with absolutely no training.
The result of this short-sighted strategy? Without the right leadership skills, they can't break the cycle of attrition. Instead, they perpetuate workplace environments that force women out of their jobs.   
With proper upskilling programs for managers at all levels, companies can provide women with opportunities for recognition and effective communication. The long-term impact is significant if we look at the numbers. 27% of women in STEM+ leave because they don't receive the help they need, and 18% due to a lack of promotion opportunities. 
Encouraging leadership development
The growing interest in executive coaching shows that organizations understand the value of upskilling and mentorship. However, they still fail to see how early access to such programs can impact managers at the beginning of their journeys.  
The leadership development market is expected to grow by over $18 billion by 2026. But most of the spending is focused on the executive level. To create inclusive, diverse work environments in STEM+ companies, decision-makers need to invest in upskilling people in various management positions.  
According to D. Sangeeta, founder and CEO of Gotara, leadership development must be accessible to managers at all levels, including first to mid-level. "Today, we know managers at every level significantly impact employee inclusion, growth, and retention. Imagine if we provided executive-type upskilling and coaching to all managers at scale and at a smaller cost. Imagine the level of ROI organizations can realize from this focus on managers at all levels," says Sangeeta.  
Leadership today means leading diverse virtual teams to deliver results
Upskilling managers is no longer nice-to-have but a must-have because more employees turn to their direct supervisors for support. Giving all managers access to knowledge and first-hand advice must become the new "business as usual."
Managers going through personalized upskilling programs can see productivity gains of up to 43% and cycle time reductions of up to 95% (Gotara internal research).  
Michael Alicea, Global CHRO at Trellix, explains how companies achieve these results and why the change must start with first to mid-level leaders: "Managers have a critical role to play. When you can bring everything to the table and help someone who is different than you, that is when you see real cultural change." 
Every manager's contribution impacts top-line growth, consolidates diverse teams, and creates inclusive environments, saving hundreds of thousands of dollars when the company's talent decides to stay with the organization instead of leaving.  
Dana Ginn, COO at Gotara and an expert in mentoring talent, suggests that upskilling and mentoring managers become part of a larger context. Organizations must learn to recognize the value of giving people access to knowledge and helping them navigate management challenges.
Opting for virtual and personalized mentorship or coaching is necessary today. Every manager is at a different point in their career, so personalization is the one way to provide everyone with access to the combination of upskilling and coaching that was previously accessible to top executives only.   
Accessing the right resources for upskilling managers 
"I can now align my entire team to the most critical outcomes our stakeholders care about," explains a global IT Support team leader after learning to create a team vision and facilitate inclusive discussions.  
However, opportunities for managers to learn at their own pace don't just happen. Decision-makers must work with HR departments to implement dedicated upskilling programs for managers. This way, employees in leadership positions can achieve their potential with virtual and personalized learning experiences.  
"After only a few weeks of practice, I see a change. It is working! I am much less anxious and more confident in my new role." It's the testimonial of a first-time Finance Manager who learned to improve productivity using lean principles through a personalized upskilling program.
Managers at all levels need opportunities to learn and implement their newly acquired knowledge, whether recently promoted or in a similar position for years.   
Managers need mentors, too 
Similar to most women in STEM+, managers are in a tough spot. They have to deal with diverse teams and create inclusive environments. But they don't have a safe space to discuss issues as they arise. Often forced to address the elephant in the room while ensuring everything else runs smoothly, managers need an outside perspective to help them excel.  
Mentorship gives employees in management positions the opportunity to have someone in their corner with whom they can discuss sensitive topics without fear of reprisal.  
"Just-in-time problem solving and upskilling managers eliminate the root cause for many of the problems women in STEM+ currently face. We're talking about global patterns across industries, countries, and cultures. It's unrealistic to expect managers to deal with this on their own," adds Dana Ginn.   
As organizations consider opportunities to upskill, they must look into programs that include mentorship and sponsorship opportunities. The ungated access to valuable advice will enable managers to strategically address situations that may be urgent and timely, and this can only be achieved when a connection with mentors and experts exists. This way, managers can finally close the circle and fight attrition with the women in STEM+ working inside their teams.