STEM Champion
Prasha Dutra sidestepped a career crisis and is now in love with being an engineer. How did she do it?
A few years ago, Prasha Dutra was having a career crisis. Unfortunately, this wasn't an unusual state of mind for a young engineer early in her career.  "It was a quarterlife crisis," explains Prasha, during our premiere TARATALK conversation. "I think we all go through it. You're not sure if this is the right path. 'Did I make a mistake by doing a certain engineering degree? Are other people doing better?'"
Prasha said she contemplated leaving her career in STEM—one that she had dreamed of since she was a little girl. A dream that inspired her to move to the United States to complete her M.S in Mechanical Engineering from the University of Texas at Arlington.
"I felt lost," she said. "I couldn't visualize the next steps." Prasha came close to being one of the 40% of women who leave the STEM world within 5 years of launching their career. It's called the "leaky pipe" syndrome and it's a serious problem that sometimes gets overlooked in the enthusiasm to encourage girls to go into STEM fields.
"We focus so much on the girls [going into STEM], which is super nice," says Prasha. "I don't mind it. I just think, 'How about we [also focus on] women who are already in their career? We are getting very close to having 50% representation in undergraduate STEM programs in the US yet we still only have 28% women in the workforce.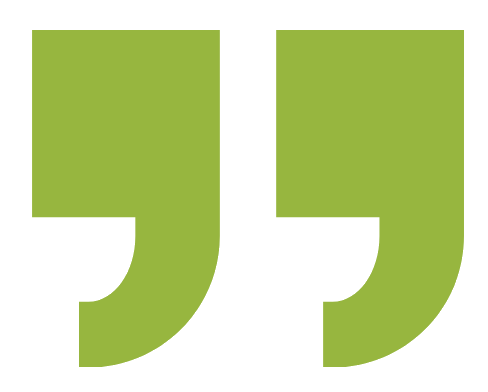 "Getting more girls in STEM is urgent and important, but there is only one problem with this solution and that is the leaking bucket that's waiting for these girls as soon as they join the STEM workforce. What if keeping women in STEM is more important than getting more girls in STEM?"
Prasha Dutra

HOW PRASHA SURVIVED HER STEM CAREER CRISIS
Prasha started working with groups to encourage young girls to join STEM and that's when she met other women who became relatable role models for her. It was these women who inspired her to stay in STEM and help her move beyond her career crisis. "If we want women to succeed in STEM, the secret is to find relatable role models," explains Prasha.
It's one of the reasons I started my podcast [Her STEM Story]. I ask my guests why they stay and what are the things or experiences that make them happy? That's what we need to be focusing on."
SO, CAN STEM WOMEN AVOID A CAREER CRISIS?
HERE ARE THREE KEY REASONS WOMEN STAY—AND THRIVE—IN THEIR STEM CAREERS
1. A STEM career is potentially very lucrative.
"Financial freedom is super important to help establish yourself," says Prasha. "It's because of a STEM education that you can get a high-paying job and make choices that may not otherwise be available to you… I had one friend whose family wanted her to forsake an education and get married. But she somehow made her way to the U.S. (to study) and now she has her own life, and it is such an inspiring story. And that's because of STEM. It allows her—and others— to establish themselves."
2. Women in STEM do work that has a purpose.
"They are doing purposeful work, or creating purposeful products or content," says Prasha. "So, they feel connected to their job."
3. Women in STEM are advocates for gender diversity.
"A lot of women are committed to this cause, which creates more reason for them to stay because they have a purpose now—to help others."
Prasha Dutra
Engineer
TEDx Speaker
Podcaster
Coach
Listen
HER STEM STORY podcast
HER STEM STORY
Prasha's own STEM story starts when she was a girl. Her family lived in Delhi and would take the train to see her grandmother in Jabalpur. It was a 20-hour trip. But for her, it wasn't a boring ride to be endured.
"I used to be super-mesmerized by everything on the train," she recalls. "One day I came back – I think I was in the eighth grade – and I said 'I need to know how engines work! This has to happen,' and so my Dad ended up going to his office and printing out everything he could about diesel engines. I was reading through the night; I didn't understand anything about it!"
So, from the initial enthusiasm to those early-career doubts, Prasha's story traces an arc that many women in STEM can relate to. It is what makes her such a formidable TEDx speaker, an award-winning podcaster, a career coach and a product-development manager.
"Women want clarity," she says. "It's what I faced a few years ago. I wasn't sure where I was going. 'Is this it?' We can't be put in a box. We are multi-faceted and we operate on a different level."