The Importance and Impact of Feminine Leadership
Gotara founder and CEO D. Sangeeta is speaking at Seattle's upcoming Women in Tech (WiT) Regatta conference on a panel titled, "The Importance and Impact of Feminine Leadership Styles in the Tech Industry." With women making up almost half of the U.S. labor force, outnumbering men in earning bachelor's and master's degrees, nearly on par in getting medical and sciences degrees, there is no shortage of qualified women to fill leadership roles. Yet, when it comes to feminine leadership in corporate America, men are far more likely than women to rise to the highest paying and coveted leadership roles.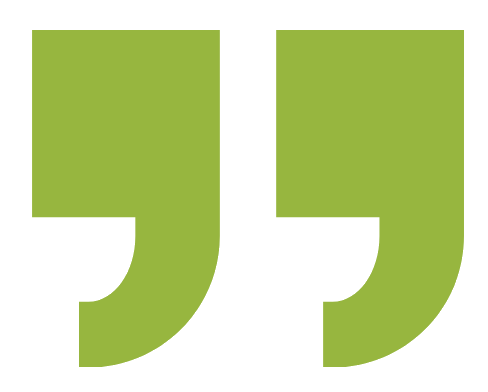 "The pandemic has helped women employees and leaders realize they have more power than they previously thought" – D Sangeeta
As Sangeeta prepares for the Women in Tech (WiT) Regatta conference, we decided to put her on the hot seat to discuss her own journey. While always ambitious, Sangeeta didn't start out with the intention of being a corporate leader. In fact, she somewhat stumbled into her first leadership role when she was offered a marketing position as a STEM woman with a PhD in material science. With the help of a corporate sponsor, she took the risk, accepted the marketing role, and rose through the ranks. To become a great leader, she focused concentrated on process, innovation, and people.
Below are a few of Sangeeta's thoughts on importance and impact of feminine leadership in the tech industry
1. Mentorship and Sponsorship is Critically Important
Addressing the value of mentorship, and sponsorship in advancing women to positions of leadership, Sangeeta states that mentoring is essential for day-to-day technical matters and can be extremely beneficial. She realized that mentors are not always senior executives. It could be your co-workers or even people who report to you. While discussing her personal experience, she mentioned that she had people reporting to her who she respected, such as Gotara's now current COO Dana Ginn. In one of Sangeeta's roles Dana reported to her but when she watched Dana deliver a session and how she taught junior and senior people at the same time, she was impressed, and wished she could teach like her.
Sangeeta built an informal network of mentors for herself that included seniors, peers, and juniors to provide reverse mentoring. She also emphasizes the importance of sponsors in career growth. She says, "One should reach out to people they admire. It's important, but if you don't have one, don't worry; in time you will find them or they will find you."
2. Watch for and Sponsor Women with Leadership Traits
Senior leaders must watch for and sponsor junior women to help create the pipeline of women leaders. When asked what characteristics she looks for in someone to sponsor or become an ally to, Sangeeta listed four.
 Hunger to make a difference
 Analytical Ability
 Emotional Intelligence
 Decision Making
The process is analogous to discovering a "diamond in the rough." She compares it to being a "Good Athlete" in that just like an athlete, a candidate must have fundamental skills, such as leadership, the ability to take risks, the ability to learn, and the ability to make decisions.
Some of these individuals may not have demonstrated ambition yet, but they have tremendous potential. She distinguishes between what they have accomplished and what their potential is.
3. Don't Buy Into Myths, Know the Realities
Sangeeta shares that she has heard myths that women don't continue their career or take leadership roles because they are raising a family, have multiple roles to play, don't have time, and don't want more responsibility. But research at Gotara has discovered that it was the work environment that drove them out or didn't allow them to rise to the leadership levels.
The answers to the following questions have a significant impact on the woman's decision to stay, grow into leadership roles, or leave.
 Whether you are being valued for your work?
 Do they have growth opportunities?
 Are they being bullied?
 Are they being overburdened with work?
Women do want to rise to leadership roles, they do not want to leave the work force. Talking about the benefits of women leadership, Sangeeta says that women believe taking on leadership roles reduces their bandwidth, preventing them from spending time with their children and families. It is not correct. As you advance in your career, you gain more control over your time and how you navigate your day-to-day tasks. Along with this flexibility, there are other advantages like:
 Financially more prosperous
 Nearer to the customer
 Along with financial independence, it provides the satisfaction of having a greater impact on society.
4. The Perfect Leader Combines EQ & IQ
It is difficult to find a good leader in a technical role capable of combining EQ and IQ. If you find this combination in a person, you have discovered a unicorn. Recognizing this gap and understanding that women leaders bring diversity of thought will bring significant changes to grow women into leadership roles. During the pandemic, some women leaders demonstrated they could lead even when they were exhausted. Everyone wanted to work for them because they put the team ahead of themselves in some ways, the pandemic has accelerated the change that the entire society desired. We would have crawled to current state in 20 years and the pandemic sped it up in just two years. 
It is time to correct the STEM industry's course and help both men and women grow through upskilling, coaching, and mentoring – wel call it "Nanolearning" at Gotara.
Sangeeta is looking forward to the sharing more insights at the Women in Tech (WiT) Regatta conference. There's also always an opportunity to get advice on this topic and many more by joining the Gotara community where you will get free advice.